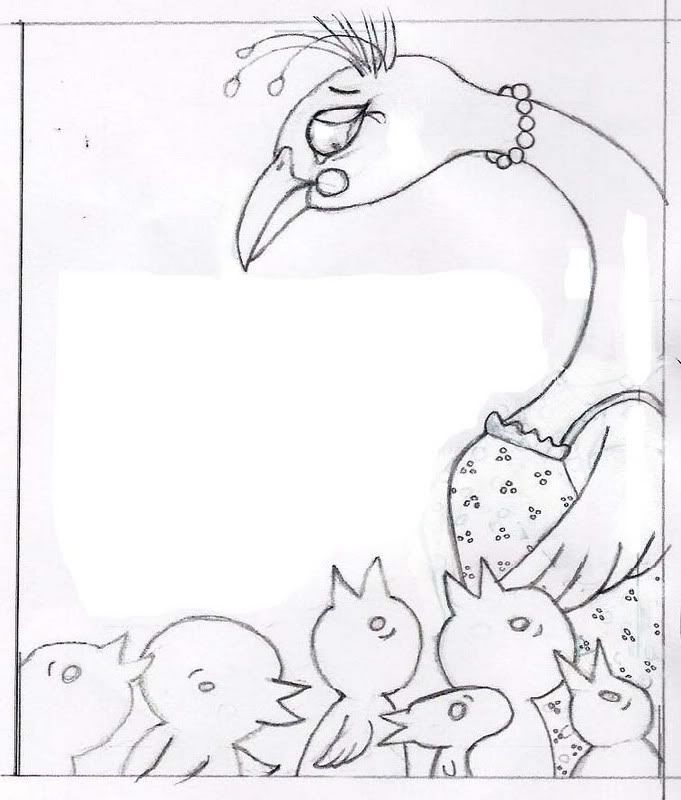 © 2007
I'm well aware that the female peacock is brown and isn't even called a peacock, but I don't care. This is a children's story and I want to draw a vibrant and colorfull bird. Besides, my illustrations aren't realistic anyhow.
The mother peacock is sad because someone has vandalized her house. I'm still debating if her chicks should be sad too. I was looking at it as if they were too young to understand, that way the illo isn't filled with sadness, but I'm not convinced that's the way to go.
Even though she's a peacock, I decided not to show her tail feathers because she's sad and I thought her tail feathers being down could reflect that. Later on in the story she's very happy and I thought I could illustrate her big fancy tail on that page to help convey her happiness.
The space on the left side is for text.