I took the day off yesterday. I didn't go to my day job and I didn't work on the paintings for my book. Instead, Dario and I went to the park by our house and eloped.
We had a very small and simple ceremony, just he and I and a couple witnesses. I chose my best friend, Erin Horne, and Dario picked his childhood friend from Montreal, Andrew Stevens.
Here are a few pictures that Andrew took after the ceremony.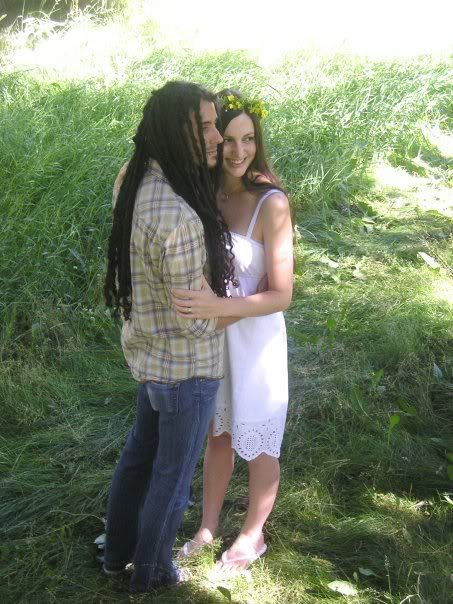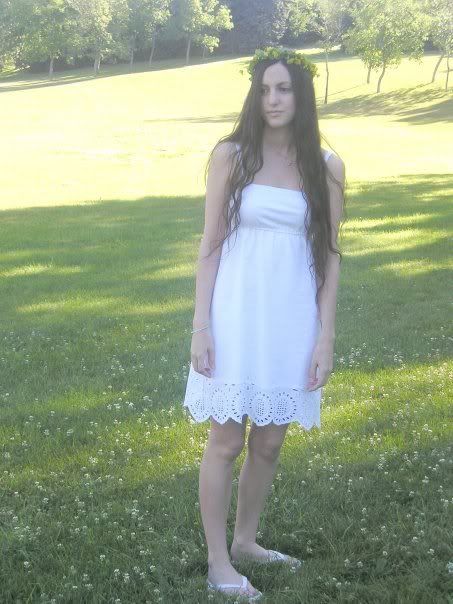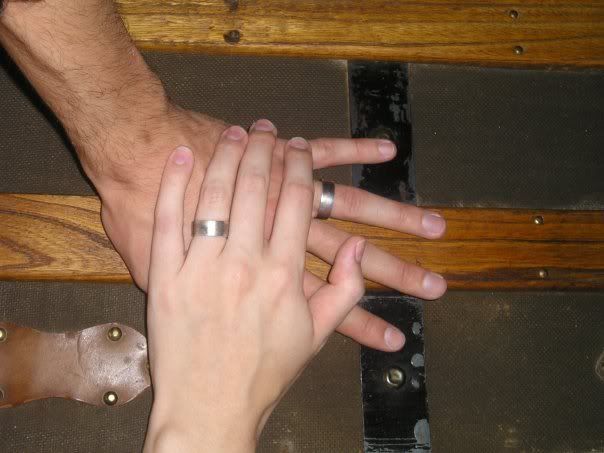 Erin made us these one-of-a-kind wedding bands. We love them - they're exactly what we wanted. You can't really see the detail in this photo, but the rings are textured and have some blackened areas. They're really cool. Thanks Erin.
Now I'm back to working on the children's book. I'll post some more sketches soon.