This is the first piece I did when we got to Sarajevo. It's a new, more playful version of a painting I did about a year ago. I didn't have any acrylic paints yet, so this one is all watercolor, graphite and colored pencil.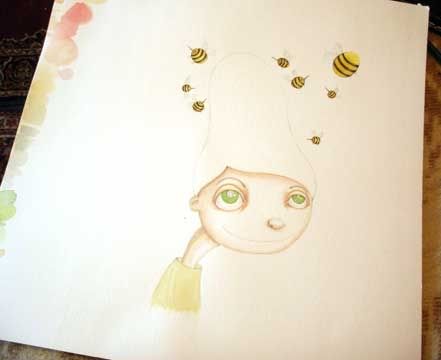 ©2010 Jacqueline Hudon-Verrelli
I'll post the finished piece tomorrow.