• Some recent sketchbook play: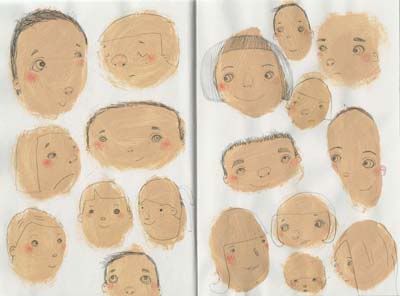 • Here's a peak at some sketches of children I recently did for an editorial illustration, but I won't be able to show the final until the magazine comes out in June. Stay tuned.

• I've also had a few other projects on the go, including a trade piece that's not quite finished and some new postcards.
• I've been working on a presentation I'll be doing at the Alberta College of Art and Design on Thursday. It's on the topic of travel and art and I'll be showing the students my travel journals. I hope they find it interesting and useful.
• The Work/Life book launch and reception is also this Thursday, April 7th, from 5 to 9 at Uppercase in Art Central here in Calgary. Any local people reading this should drop in to check out the books and all the cool art. I also hear there will be cup cakes 🙂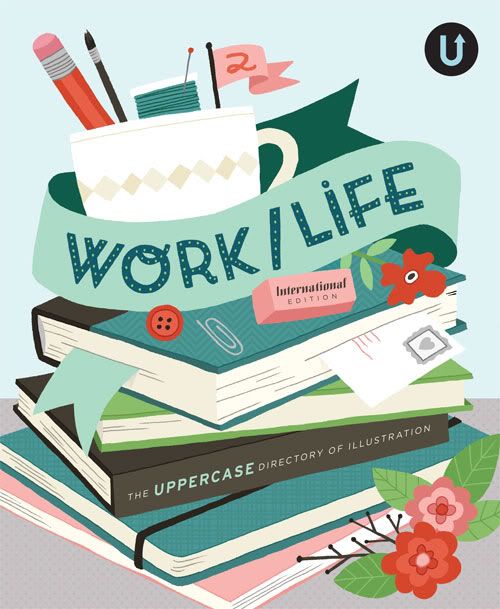 • After over 2 months of living in this apartment, we finally put our art up on the walls. It makes such a big difference - our home is much cozier now 🙂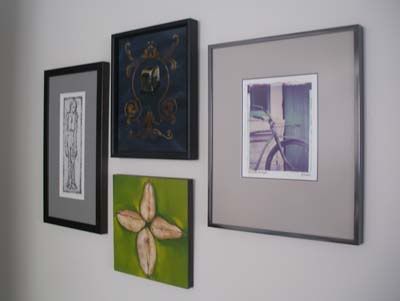 (art from left to right by Lisa Mizeri, Jason Mathis, Jennifer Melrose and A. Widman).