I'm participating in a book called Work/Life 2 and am so excited that it is now available. The preview pages on the Uppercase website look great. I can't wait to get my copy and see it it person 🙂
The book launch and reception will be on the First Thursday in April, from 4pm - 8pm, at the Uppercase Gallery in Art Central here in Calgary. Any local people reading this should check it out.
Tomorrow I'll post the illustration that I contributed to the book.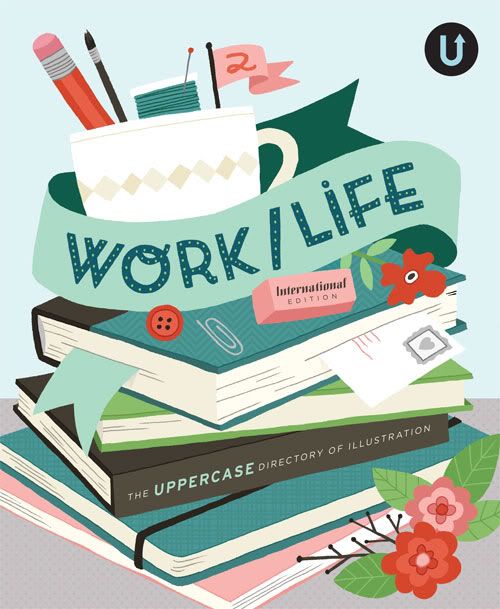 Cover illustration by Alyssa Nassner