I'm currently working on a couple of pieces, but I'm not ready to post those. In the mean time, I just cleaned my studio so I thought I'd take a few pictures of the space I use to do my work.
I used to have this whole room to myself. Back then I had my drawing table, a desk for my computer and an other desk just for working at. However, my fiancé (his name is Dario) recently moved in with me so I had to lose a couple desks and half of the room. But I still have more than enough space - although I wish I didn't have to use my drawing table as a desk. It was a good trade off though. Dario is really creative and it's nice to have someone to bounce ideas off. So far the arrangement is working out very well.
Here's a closer look at the inspiration board above my drawing table.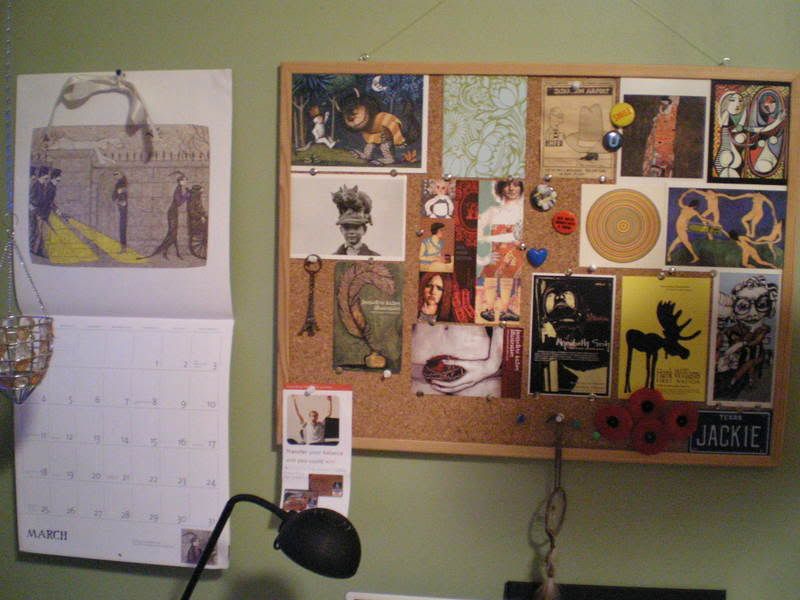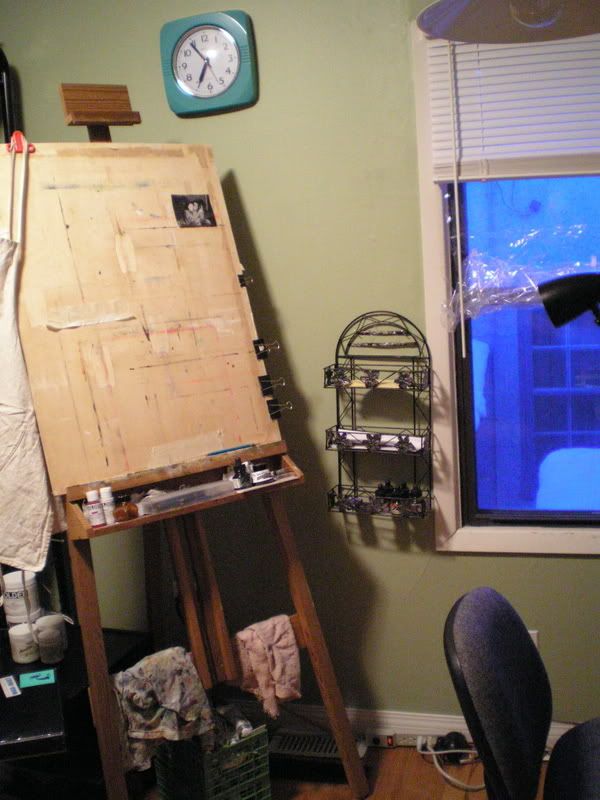 I keep all of my art supplies in the cabinet against the far wall.
The paint brushes I'm currently using...
And there's Dario on his side of the room. I think he's pretending to work.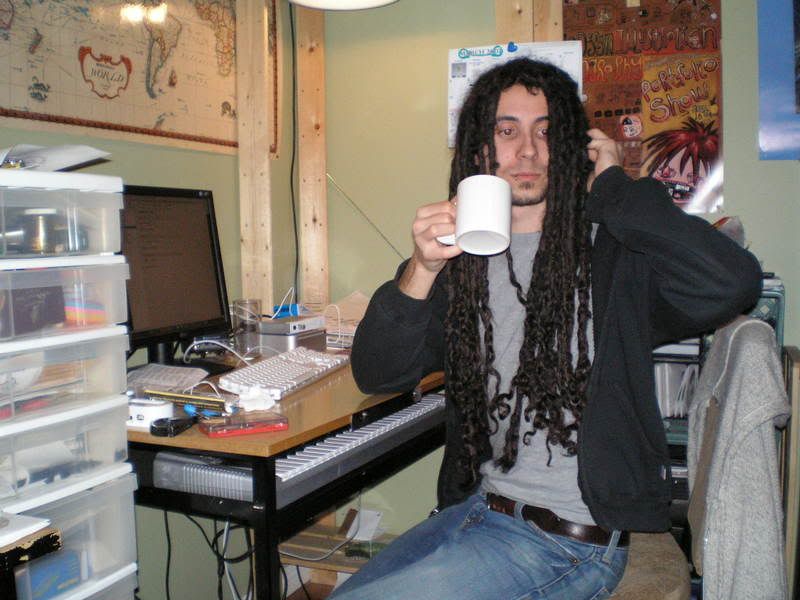 That's all. I hope you enjoyed the tour!