This book is from France, called 'La mémoire envollée' and it was illustrated by Marie Desbons. I love her characters, her delicate style and her imaginative illustrations. These are my 2 favorite spreads: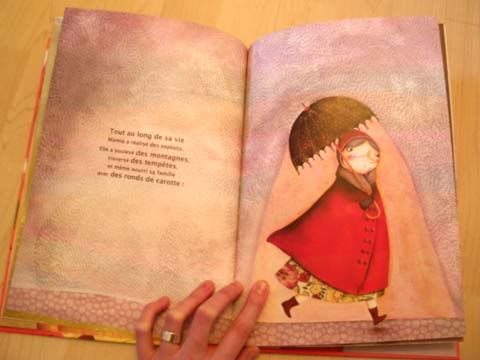 a close up of her beautiful mark marking: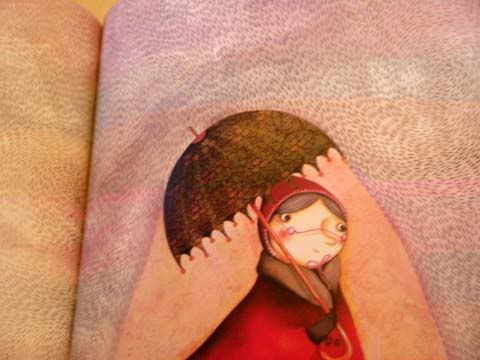 I love how she drew the scarf and the way is wraps around the spread.

The story is really nice too.